MICHIGAN STATE POLICE TROOPERS ASSOCIATION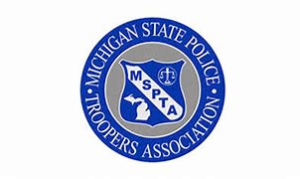 Thank you Michigan State Police Troopers Association (MSPTA) members for the trust you have placed in COPS Trust for your and your family's healthcare needs.
COPS Trust is run by its members – public safety professional first responders. COPS Trust manages its own healthcare insurance benefit plans with the help of a licensed Third Party Administrator, Blue Water Benefits Administrator. COPS Trust offers MSPTA members the choice of four different plans including three PPO plans with your choice of deductible and a qualified HDHP option. Our customer service representatives from Blue Water Benefits Administrators are knowledgeable, dedicated, and ready to assist you and your family with any questions or issues you may have.
You can read more about the benefits available to you in the Summaries of Benefits and Schedules of Benefits below or proceed to the customer portal.
You can find a provider or look up a prescription by clicking the link below
Click here for more information.
Click here for information.